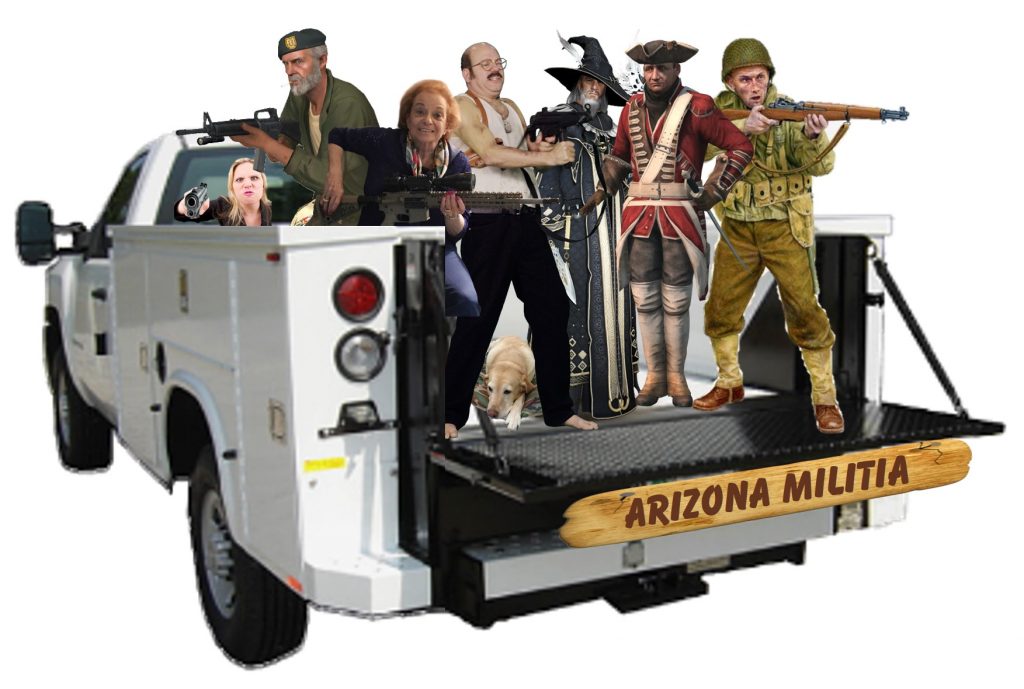 "I fought the whole war in Oklahoma … You need to remember, there was not one Japanese aircraft that got past Tulsa."
            – George Gobel, 1969

It is just short of half a century since I enlisted in the Arizona Air National Guard and 44 years since I left with an (against the odds) honorable discharge.  I'm proud of my military service; during my entire six-year deployment not a single Viet Cong made it north of Mexico (rim shot).  In reality, my greatest military accomplishment was probably avoiding court-martial but, in any event, I have satisfied my military obligation to my country and state and needn't worry about it any longer.
Or so I thought.  David Stringer has other plans in mind.
Stringer, a Republican member of the Arizona legislature from Prescott, whose hairpiece looks like it dropped onto his head from a balcony, wants every adult in Arizona, even those well into Medicare and Social Security eligibility, included in Arizona's state militia.