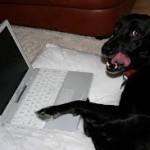 (Be afraid, private sector employers, BE VERY AFRAID!  — Mike Tully, Editor)
Being the boss is tough. The boss has to make tough decisions. The boss has to break bad news. Being the boss is not for everyone, and the boss is not always the most popular member of the workforce. The boss is not elected by popularity, but a new app just might challenge that premise.
Yelp-like ratings—yikes!
A new app, Peeple, is similar to the popular rating and review app Yelp. As you probably know, Yelp is used to rate businesses like restaurants and shops. Users log on and leave comments about their experience at an establishment. Reviews are aggregated and averaged, which increases or decreases the business's rating. As you might imagine, restaurant owners take the reviews very seriously. There have even been lawsuits filed (and lost) to have negative reviews removed.