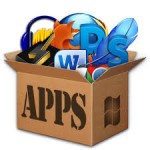 Officials at one Midstate school are warning parents about a new smartphone app that could act as a platform for bullying.
The After School app allows students to anonymously bash their fellow students.
"It looks like an innocent app, but when you get into the app and you start seeing the things that are being posted," said Vanessa Jacobs, technology coordinator at Davidson Academy. "It could be anybody saying anything about anything. That is, basically, could be a lie, could be truth, could be anything just to stir something up among students."
Monday, Davidson Academy sent an email to parents warning them about the app. After School has already gained a reputation for facilitating cyber-bullying and threats of violence.